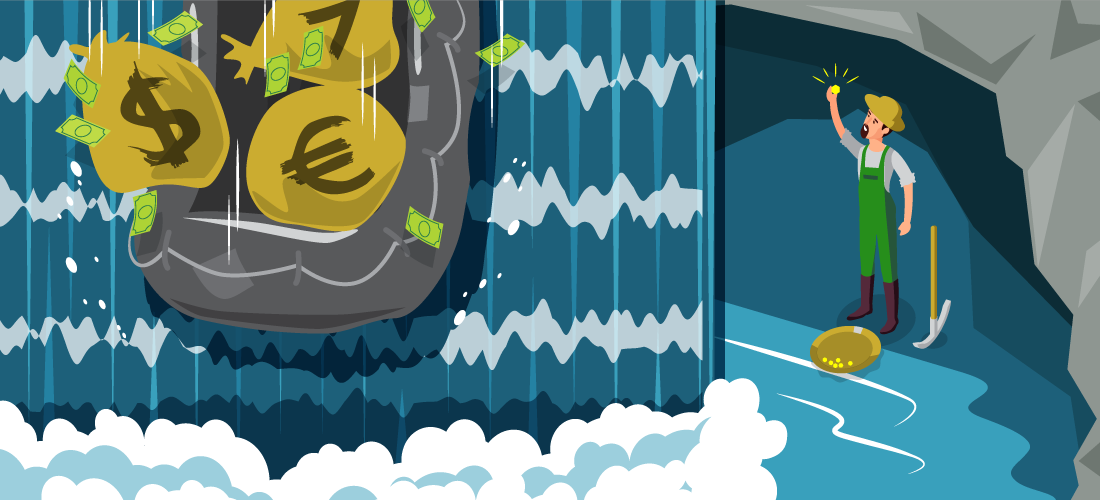 If you are wondering this, it means you are already interested in gold… and you're not alone! Gold is of interest for multiple reasons.
Firstly, it is an instrument that has retained its value over the centuries. Can the same be said of fiat currencies? Although just a few decades old, they are gradually losing value, eaten away by inflation. But for gold, the opposite is true! In fact, between 1998 and 2008, as the value of the dollar weakened tremendously in the face of other currencies, the value of gold rose by 212%. It should also be said that, when people lose confidence in their currency, they would rather turn to an asset whose intrinsic value remains steadfast and does not deteriorate.
Not to mention the fact that this upsurge did not end there: in 2011, during the European crises, the price of gold increased to $1,825 per ounce, and for good reason. The golden metal is called a 'safe haven' because its strength multiplies in times of crisis. When geopolitical uncertainty takes hold, when banks are going bankrupt, when inflation devalues your savings and so on, gold protects you.
Lastly, it is also appealing to people who are interested in diversifying their assets, because there is no correlation between stocks/other financial instruments and gold. It is for that very reason that the 1970s were a great decade for gold but not for the stock market.
This is why gold is said to be a safe investment, meaning one whose value is maintained, or even increases, in the event of a financial crisis. Unlike other assets that can collapse during periods of economic and political instability, gold is a fairly low-risk, reassuring investment, ideal for diversifying your savings and securing a portion of your resources.