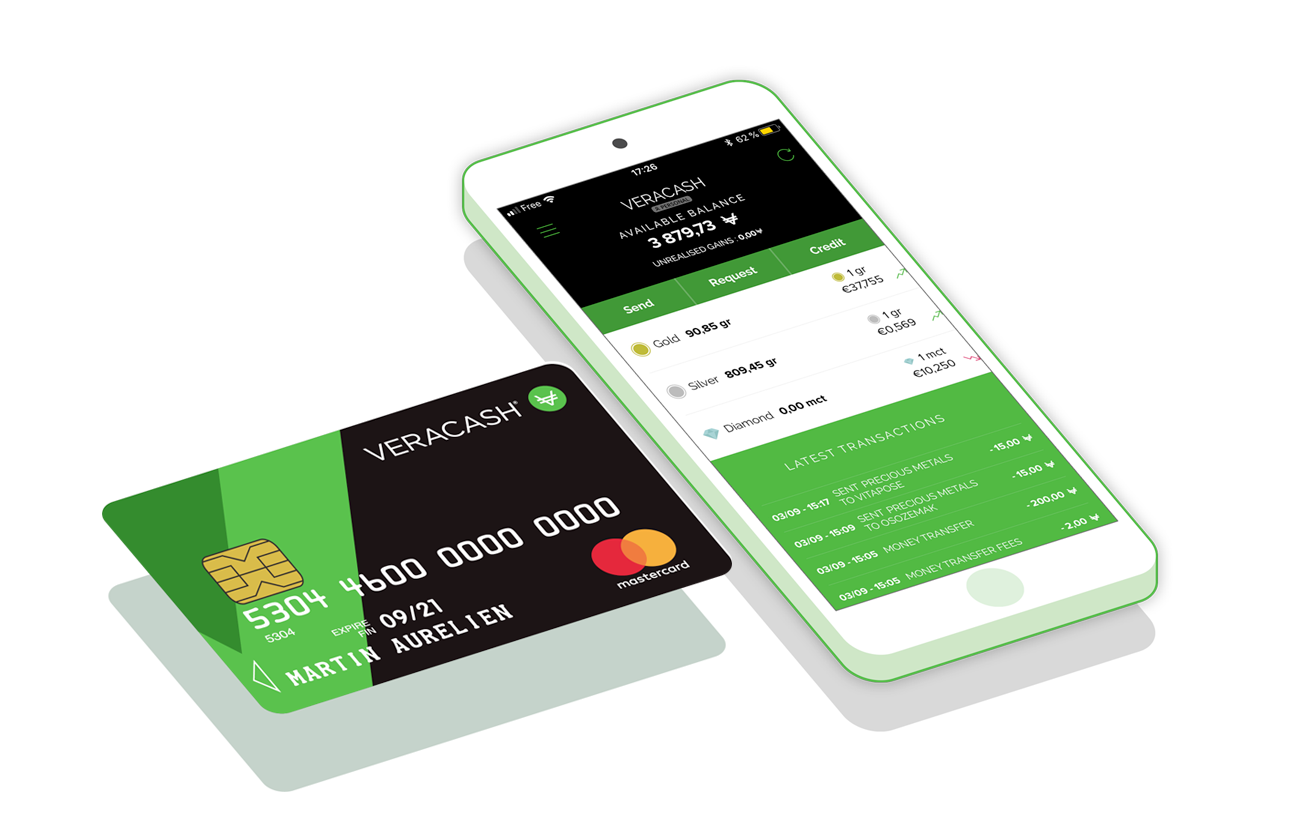 Your precious metals backed account.
Since 2012.
With VeraCash, you can now save money and make payments using precious metals!
With your VeraCash account, payment card and currency backed by physical gold and silver, you can get out of the traditional banking system without having to change your habits!

Thousands of users have already adopted VeraCash, so why not you?
Secure your savings during times of crisis
Physical gold and silver are safe investments par excellence. Investors the world over turn to these assets when stock markets become unstable.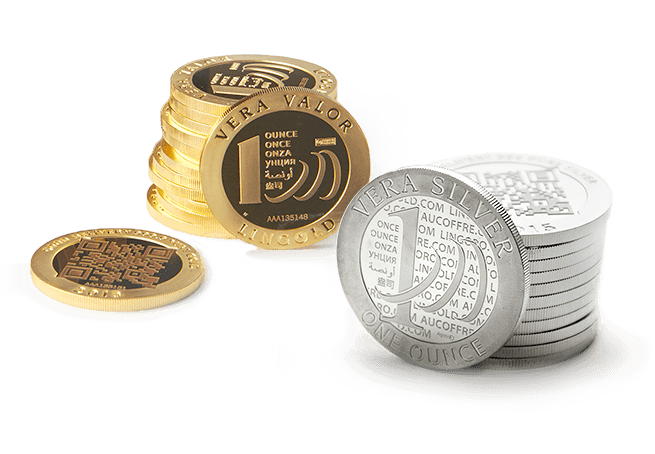 Gold and silver prices
London Fix +3%
London Fix
London Fix +20%
USD 42.80 (gr)
USD 1,331.13 (oz)

USD 41.55 (gr)
USD 1,292.36 (oz)

USD 0.57 (gr)
USD 17.70 (oz)


London Fix +3%
London Fix
London Fix +20%
EUR 38.26 (gr)
EUR 1,189.89 (oz)

EUR 37.14 (gr)
EUR 1,155.23 (oz)

EUR 0.51 (gr)
EUR 15.82 (oz)

Your alternative to banks:
Create a VeraCash account now in less than 5 minutes
Open an account
Free
Want to know more about us?
Subscribe to our newsletter!