Our mission
VeraCash® was created by an entrepreneur who sees gold as a precautionary savings tool, as a modern, viable alternative to classic currencies and as an instrument of freedom and protection against a loss of buying power. Jean-François Faure, the founder of VeraCash®, wants to make precious metals as accessible as possible and to develop a durable gold-backed currency based on strong values. The VeraCash® payment card was the first step in this gold payment revolution. Shortly after the company was created in 2015, a function was launched to enable the sending of grammes of gold, so providing a peer-to-peer means of exchange separate from the banking world, with the goal of facilitating payments between private individuals. In 2017, VeraCash® included professionals in its ecosystem with the aim of offering a network of services and merchants via short, ethical channels.
The name 'VeraCash' is a combination of the Latin 'vera'—which means 'true'—and 'cash'. 'Vera' is a symbol shared by several of our brands, including 'VeraValor' (gold coins minted by our group). 'Vera' is a clear affirmation of our ethical commitment to a sustainable economy, short consumer channels and environmental protection. In short, VeraCash® is 'true money'.

Eco-responsible
---
A large proportion of our precious metals comes from the recycling industry. Our refiner partners in Spain and Switzerland are LBMA-certified, guaranteeing the quality and provenance of our physical gold.
More information

Guaranteed security
---
VeraCash® stores your gold at the Geneva Free Ports and Warehouses, Switzerland, where audits are carried out annually to ensure that the assets recognised in VeraCash® member accounts physically exist in the vaults.
See the audits
A subsidiary of the French group AuCOFFRE.com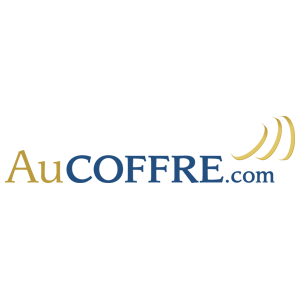 AuCOFFRE.com
AuCOFFRE.com is the French leader for buying and selling of silver and gold coins (only available in French).
Go to the website
Awards
Blue Ocean Awards
In December 2017, VeraCash® won the Blue Ocean Award in the Mentor category. In November 2019, it won the same award in the Legend category.
FrenchWeb500
In 2017, VeraCash® was already listed 74th in the FrenchWeb ranking of the top 500 French tech companies, leaping up to 65th place in 2018.
PayFORUM
In March 2018, VeraCash gets the reward "Pépite Génération French Tech 2018" in the Payment category.
SNCF Développement
In March 2018, VeraCash® won the Payment category award at 'Pépite Génération French Tech 2018'.