VeraCash® mobile app
Send and exchange VeraCash® in a few clicks, account management, account history and more: discover the many functionalities of the VeraCash® app!

Create an account

View your balance

Send VRC

Credit your account

Refer a member

Send a message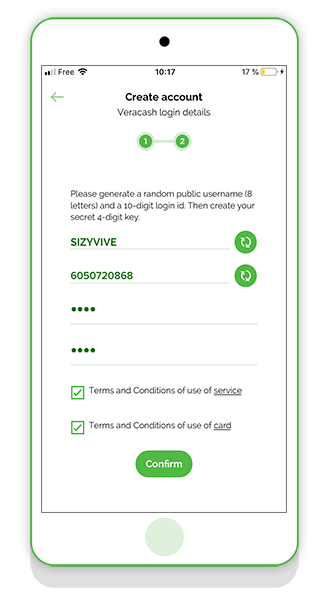 Create an account in the blink of an eye
If you don't yet have a VeraCash® account, you can use the app to create one easily. Just download the app and automatically generate your username and login ID. This information also lets you log into your account at veracash.com.
To complete your registration, take photos of the requested documentation with your mobile phone and then submit them via the VeraCash® app. Once our services have confirmed your documents, your account will be unlocked. If you are already a member, use your VeraCash® login to connect to the app.
Make fee-free payments with VeraCash® anywhere in the world
The VeraCash® app was designed for sending and receiving VeraCash® from peer to peer. Unlike most other solutions on the market, you can send VeraCash® anywhere in the world instantly and for free!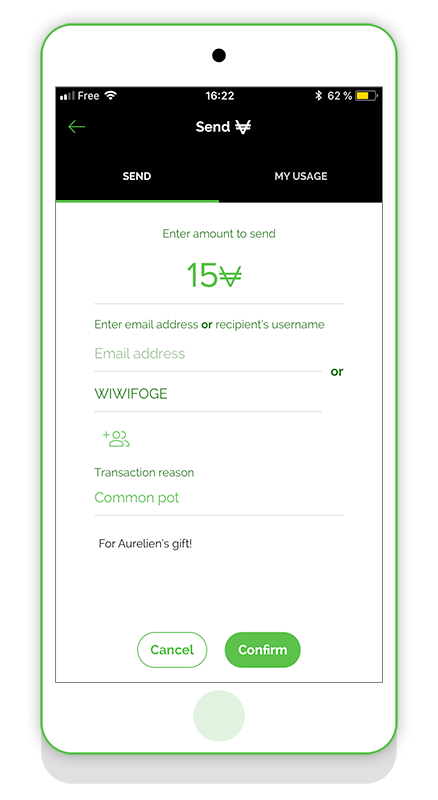 Enter the amount in VeraCash®

VRC 1 = €1

Enter your recipient's username

Or their email address if they don't yet have a VeraCash® account

Choose a reason for the payment

From the various pre-defined reasons

Add a brief message

And you're done!
Communicate with other VeraCash® members
Because financial transactions aren't all you exchange with your friends and family, you can now send messages to your contacts via our internal messaging system. Money also has social uses!