This article sets out to provide the answers to these questions and clear up some of the popular misconceptions about the Geneva Free Ports. In short, to help you understand why we decided they were the best possible place to vault your precious metals.
The story behind the Geneva Free Ports
Even today, there are still plenty of misconceptions about the Geneva Free Ports. For some people it retains the dubious reputation gained due to a number of tabloid headlines and scandals in the past.
The truth is somewhat more mundane. They were originally built for the sole purpose of storing a wide range of goods prior to export. Tax-exempt and located in the centre of Europe the Free Ports rapidly became a trusted partner for exporters and, over time, began to store even the most valuable and precious goods.
As a result, the Free Ports progressively improved their security arrangements to justify the confidence they were given; buildings with optimal earthquake resistance, tamper proof locks, steel reinforced doors – every care was taken to ensure they offered the most secure storage possible. Ironically, it was these very precautions that encouraged criminal activities, totally contrary to the values of the Free Ports, such as tax evasion and the storage of stolen art. Discretion is not the same as secrecy: it was never intended that the premises should be used in this way. But certain unscrupulous owners took advantage of the tax free zone for illegal business.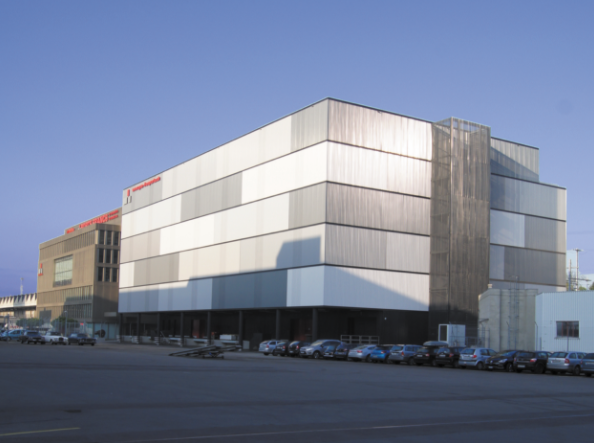 M North: 10,400 m2 dedicated to storing art works
Geneva Free Ports today
In order to reduce the spread of this kind of risk, the Geneva Free Ports have implemented a series of new security measures since 2014: in the short-term, a systematic verification of the archaeological objects stored and their owners will be put in place, and access to the premises will be limited. As early as 2005, the Free Ports had an obligation to verify the ownership and provenance of all cultural assets, and since 2009 every owner has had to complete a detailed inventory register (photos, owner's identity, description, etc).
It also goes without saying that the Free Ports collaborate closely with the political and judicial institutions to prove their transparency; in addition, 87% of the site is owned by the Swiss state.
Finally, the Free Ports offer two types of storage: Swiss (50% of the goods) and free port (the remaining 50%). Free port storage is under the permanent supervision of the Federal Customs Administration, that has a right of access to the premises at any time. This has already occurred with AuCOFFRE's and VeraCash's free port storage. The benefit of this type of storage is the temporary suspension of customs duties and taxes.
If VeraCash (and AuCOFFRE since 2012) made the decision to vault precious metals with the Geneva Free Ports, it is because protecting its members from any potential loss in the event of bankruptcy is paramount. Placed outside the banking system thanks to Swiss political and economic neutrality, VeraCash members' precious metals are therefore immune to that possibility.
Geneva Free Ports in figures
Goods are stored on two sites: the vaults in La Praille and the Genève-Cointrin airport

Large premises: the Free Ports' warehouses cover some 150,000 square metres (almost half of which is dedicated to works of art).

A history that goes back 128 years: the company operating the Geneva Free Ports was officially founded in 1889.

The largest museum in the world: storing over a million works of art.
Tangible gold and silver
Being vaulted in premises in another country in no way alters the fact that the gold and silver are the property of VeraCash members. Under no circumstances can these precious metals be considered the property of VeraCash itself; and this means that even if the worst was to happen, and the company collapses, all the vaulted assets would be redistributed to the members.
You might be interested to know that VeraCash and AuCOFFRE combined would rank 79th in the world as a country, if they were a central bank.
Is it legal to vault precious metals in Switzerland?
It is completely legal to securely store gold and silver in Switzerland, because precious metals are classed as movable assets. Being vaulted in the Geneva Free Ports provides the advantage of VAT exemption for VeraCash members. Therefore, owning gold in a Swiss vault has nothing in common with having a Swiss bank account: especially since an undeclared Swiss bank account can cost you up to € 1,500 per year.
The few square meters of storage used by VeraCash and AuCOFFRE to securely vault your gold are subject to very strict controls by the supervisory authorities. Not only are the vaults audited once a year by an external company on behalf of VeraCash (ALS Global), but they can also be subject to an impromptu inspection by an official auditor or by the French and Swiss customs, to verify that the goods declared by VeraCash indeed match those physically present in the vaults. A duty of transparency which both the company and the Free Ports are more than happy to respect.
Furthermore, buying Vera Valors (the tokens exclusively issued by VeraCash) offers an advantage in terms of taxation: for every transaction below € 5,000, there is nothing to declare. Above that amount, profits are taxed at 34.5%, with a 5% allowance from the second year onwards. Finally, after 22 years of ownership, profits become totally tax exempt. If you are subject to French wealth tax (ISF), certain changes are expected to come into force at the beginning of 2018: in a couple of months, you will no longer be required to declare how much you own in the form of gold, silver or diamonds, following the new law passed by Emmanuel Macron.
Finally, VeraCash is firmly in favour of discretion and keeps all its members' data and information confidential, only disclosing it to the legal and judicial authorities in the event of an explicit request from the police or tax authorities. Any abuse of the service offered can result in a permanent suspension of the member's access. For further information, please visit our page dedicated to data protection.
Concerning the VeraCarte Mastercard® payment card, you can find all the information you need in a previous article: notably in the paragraph dedicated to the constraints and regulations that govern our partnership with PFS, the organisation that certifies the legitimacy of VeraCash and VeraCarte vis-à-vis international banking requirements.
Why can't I store my precious metals bought through VeraCash at home myself?
Normally, when you buy precious metals you might expect to be able to store them at home; but this is hardly the most sensible thing to do with such valuable assets.
Unfortunately, saying too much to friends and family can be risky; envy makes relationships difficult and even, in the worst cases, can result in theft. As statistics all too often prove, this type of theft is frequently committed by "friends" or close family members.
And if you are burgled, few insurance policies cover this sort of loss and rarely reimburse that type of asset (even if it had been declared to the insurer).
For each user of the VeraCash platform and every gold, silver and diamond buyer, our company is committed to securely storing these precious materials in the Geneva Free Ports, free of charge and unlimited in both quantity and time. No fee will be charged for using the vaults, as long as you remain an active member of the community.
Finally, safely behind the shield of Swiss political and economic neutrality, your gold, silver and diamonds are protected from bankruptcy and can never be seized by the state.
---