An innovative account for businesses
Give your company the cash flow it deserves.
Secure your cash with precious metals
Gain independence and stability by turning a portion of your cash assets into precious metals. As with our Personal Accounts, your gold is physically stored in vaults and can be used at any time through the payment card linked to your account. The possession of physical gold in secure vaults falls outside the scope of regulations on the seizure of bank deposits in times of crisis. Gold is a long-term investment, to be considered from a perspective of wealth management and security. In particular, it has performed well and fulfilled its role as a safe haven during recent economic crises, such as in 2008, 2011 and 2020.
---
Note:The prior performance of gold is no guarantee of its positive performance in the future.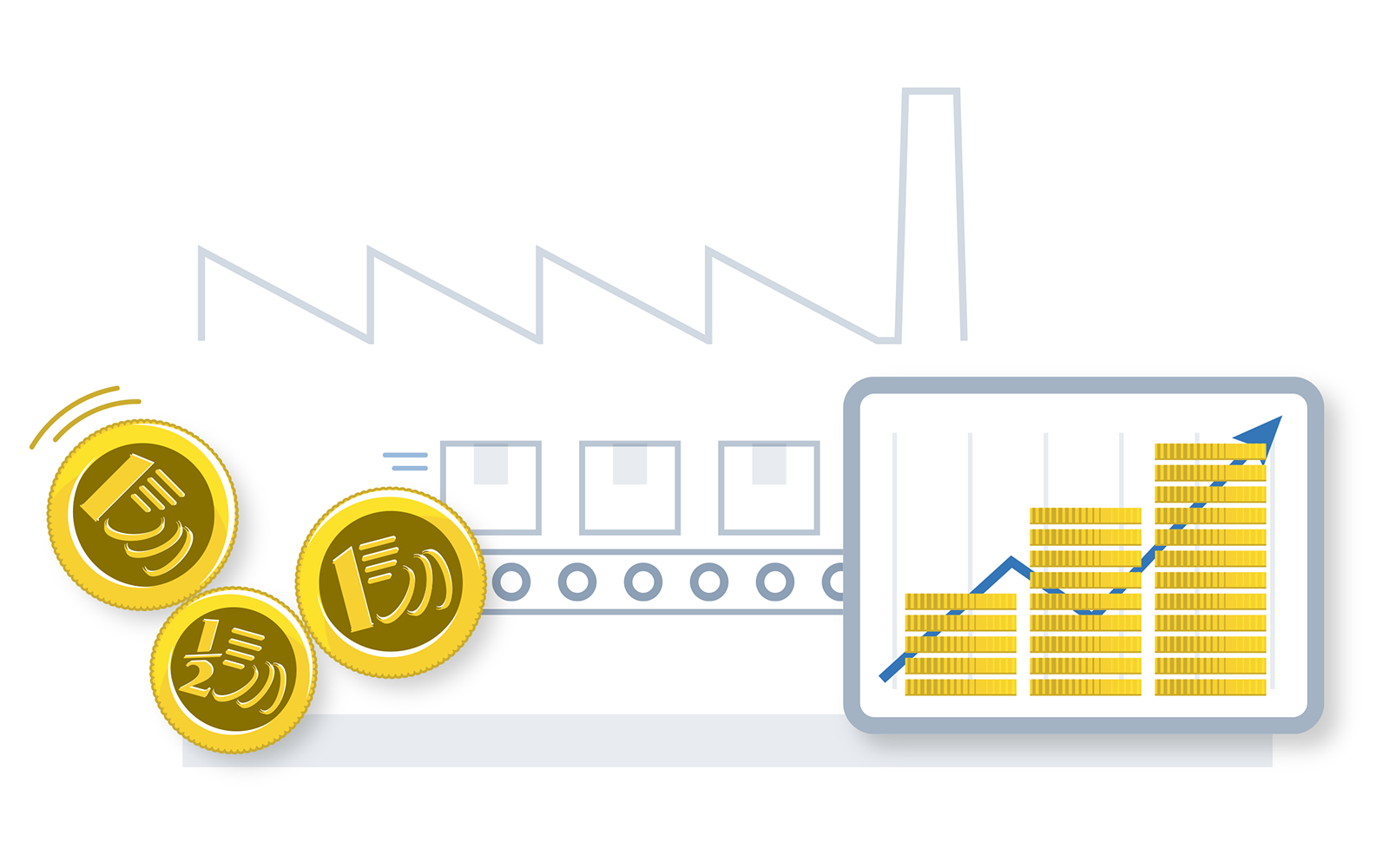 Easily integrate gold into your accounts
A VeraCash® Business Account signifies the possession of gold and other precious metals, rather than fiduciary money. You will need to research the potential for variation in the value of your assets, particularly during year-end closing of your accounts. We encourage you to talk to your accountant to see how to integrate gold into your accounts in the best way possible.
Simplify your transactions
Send or transfer VeraCash® to anyone you like instantly and for free. Reward your employees and pay your suppliers with it. Institute it as a currency internal to your company and use it to spur networking and team spirit. Make it the basis of a pooled birthday and retirement fund that you can create easily and free of charge.
Develop your business internationally
Spend your money without costly exchange rates or hidden fees. Stop worrying about foreign transaction fees: the Mastercard exchange rate—which is close to interbank rates—applies to your VeraCash® payment card and VeraCash® collects no foreign exchange commissions. In addition, and unlike bank transfers, your account-to-account transfers between subsidiaries are instant and free.
Secure your account
Freeze and unfreeze your card, adjust your payment limits and deactivate contactless payments with just one click in your VeraCash® mobile app. Your VeraCash® card is compatible with 3D Secure and an SMS confirmation code is required for online purchases, adding an extra layer of security to your online transactions.
A treasury of gold for companies
Frequently asked questions