VeraCash Business Accounts
An alternative to the traditional banking system for your company's cash management.
Securement

Retention

Collaboration
Secure your cash with precious metals

Converting a portion of your cash into precious metals boosts your company's resilience when things get rough: VeraCash, a currency backed by physical gold and silver, will continue to circulate, regardless of what happens with legal tender. This is all the more true in the case of gold, which tends to increase in value during periods of economic crisis.

Retain your customers

The VeraCash solution allows you to build synergies between you and your customers and helps you to acquire and retain new customers who share your values.

Establish an exchange currency for you and your teams

Reward your employees and pay your suppliers in VeraCash: by instituting an internal currency within the company, you can foster synergies and a collaborative spirit. In this way, VeraCash can be used to distribute bonuses and incentives, as well as special offers from partners.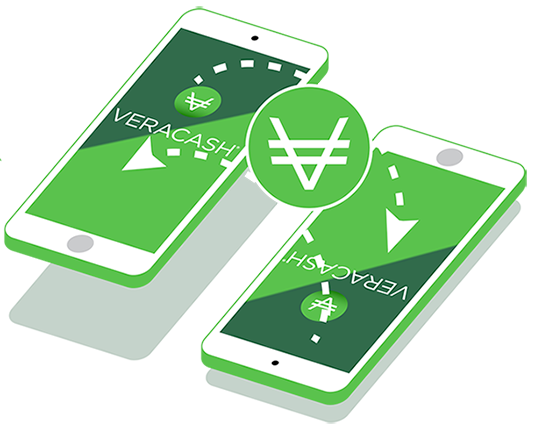 Adopt an innovative payment solution
Merchants have to pay commissions on every payment made via EPT (electronic payment terminal). Those commissions can vary between 0.5% and 3%, depending on the bank. By sending precious metals, those commissions are nonexistent, because there is no longer an intermediary between seller and buyer.
Frequently-asked questions
What would happen if VeraCash went bankrupt?
The precious metals stored by VeraCash are the exclusive property of our business and individual clients. As a result, they are not included on VeraCash's balance sheet and so cannot be used to cover any losses, in the event that VeraCash should file for bankruptcy.
What documents are required in order to open a VeraCash business account?
The five documents needed to open a VeraCash business account are:
Official identification (passport or other official ID, front and back);
Bank details;
Proof of address dated within the last three months: a bill for water, gas, electricity, Internet or a landline, or rent receipts issued by a recognized organization). If you receive free accommodation, you can send us a certificate of residence as proof of address, plus proof of address in your host's name, dated within the last three months, and a copy of your host's official identification;
Company registration certificate;
Company by-laws.
Simple photos taken using your smartphone will suffice.