If you have felt like we have, that time has been flying by, you might have missed the news in your VeraCash® Member Area! This eventful year will not have gotten the better of us. New features, some of which have been long awaited, have been released. Can we offer you a summary?
November 2019: Manage your expenses as well as possible
Gold is hitting record highs, and do you want to keep it in your account? Obviously you might say, but when would you need to use your VeraCash® card? This is where an allocation of the withdrawal makes sense!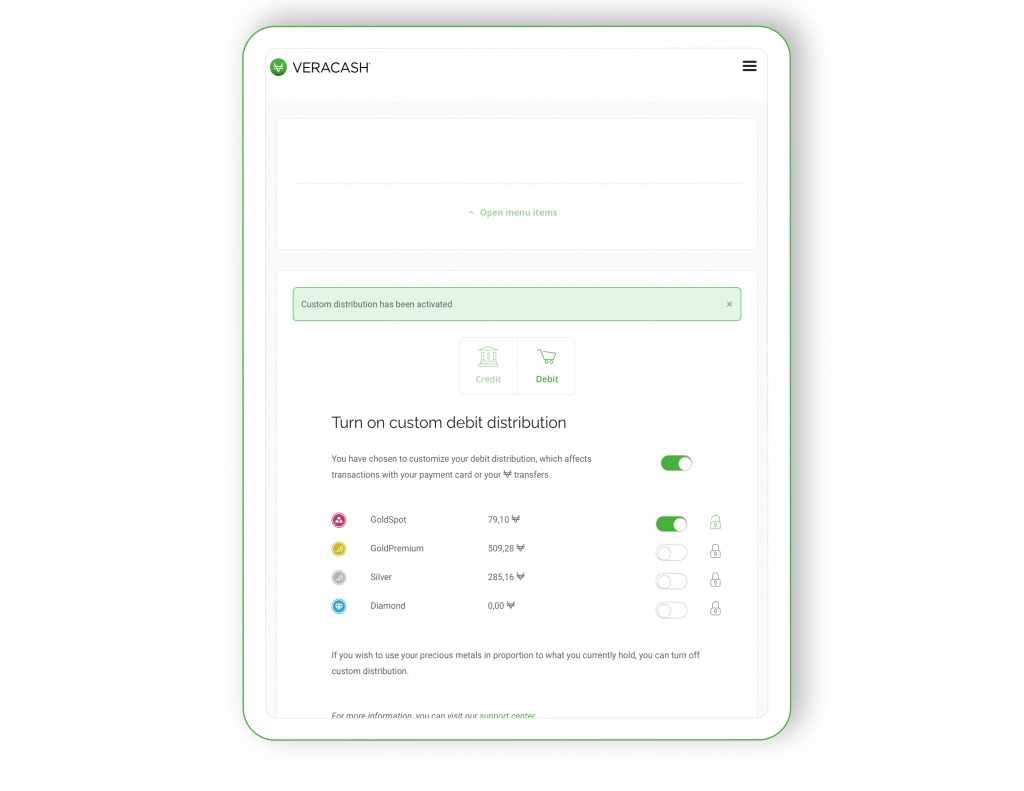 Selecting the material you want to withdraw from your account has become possible from November 2019. We call this new feature: personalised distribution. And this is one of the most anticipated features!
How does it work?
When you make purchases with the VeraCash® card or use "Send VeraCash®", the distribution of precious metals used for the transaction will be based on the distribution that you have chosen.
Do you want to keep your GoldSpot and only pay in silver, or vice versa? It's possible!
Your default withdrawal allocation is based on a price-proportional distribution, so if your current distribution is fine with you, just leave it alone.
June 2020: More easily credit your VeraCash® account
It's the start of summer and we haven't gone on vacation yet! On the contrary, since April 2019, we are simplifying your life by giving you the possibility of crediting your VeraCash® account with up to 3 bank accounts in your name.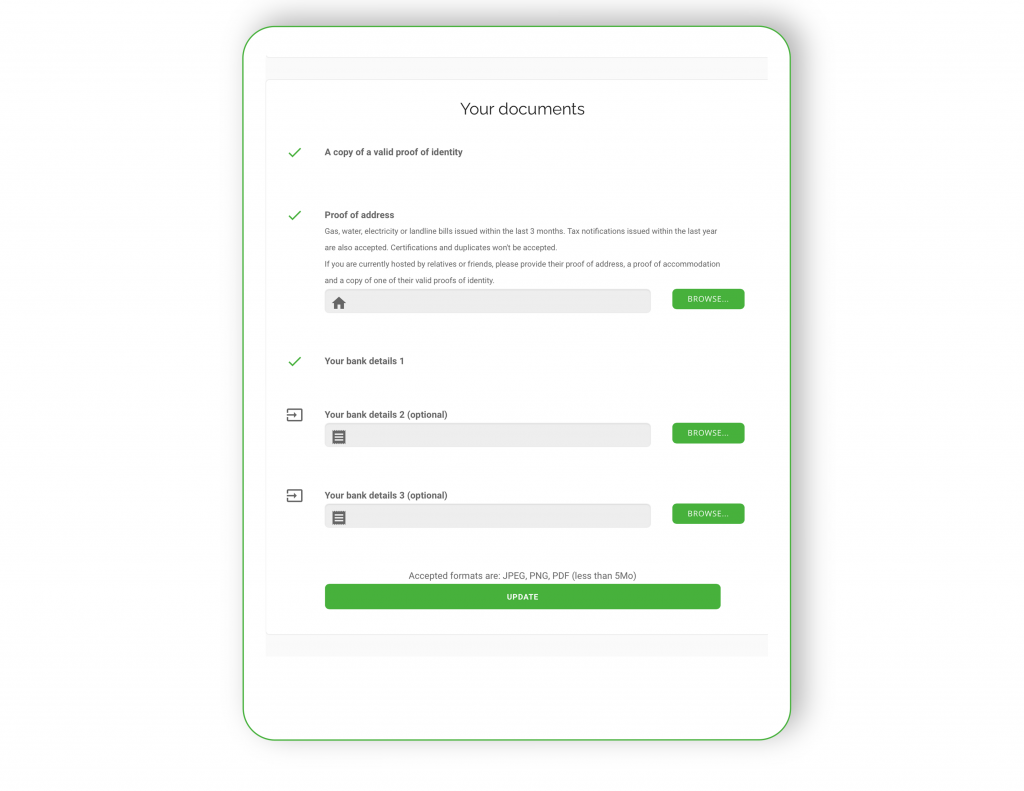 How to do this?
Simply go to the My documents section of your Member Area.
August 2020: Strengthen the security of your account with two-factor authentication
Verification in two-steps (also known as two-factor authentication) has become mandatory for all VeraCash® accounts. This two-factor authentication adds an additional level of security to your account in order to protect it in the event of your password being hacked and a connection attempt being made.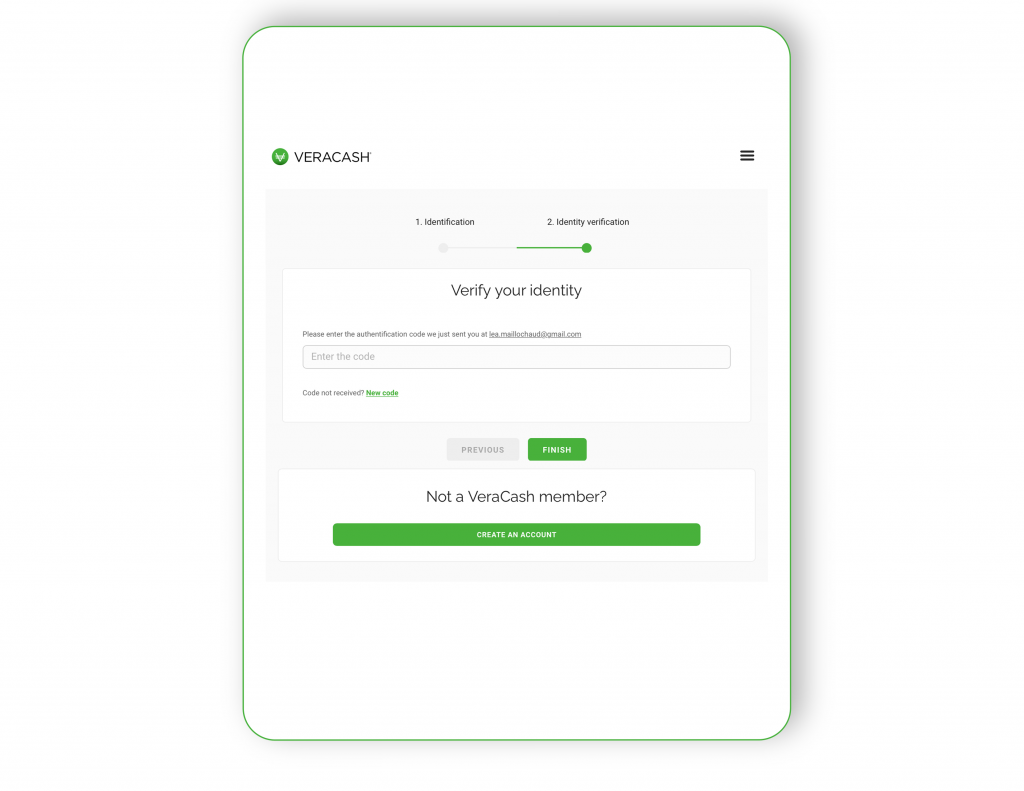 When logging into your VeraCash® account, you are asked for two-factor authentication. Once the two-factor authentication has been completed, it is no longer required for a period of 7 days provided that you use the same browser and the same IP address to connect.
Otherwise, two-factor authentication will be required for any new connection from another device and/or browser.
Coming soon: the request for a transfer to your bank account
Watch your mailboxes and our social networks. Soon, a new feature regarding transfers from your VeraCash® account to your bank account will also appear and you will no longer have to call customer service to make the request.
---
🔥 Mon métier : je suis en charge d'élaborer une stratégie de contenus digitale performante
🌟 Ma mission : vous proposer des contenus informatifs, démocratiser l'usage des métaux précieux et promouvoir l'utilisation de VeraCash
Discover more posts